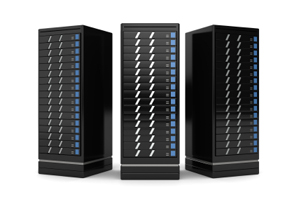 Let us take care of managing the servers, patching, backups, upgrades, power and networking. Free yourself up to manage your site and business.
Keen Computer Services offers a wide assortment of Linux based hosting plans. All plans are managed and meet our service guarantees.
cPanel's Hosting Control Panel is installed on our servers for managing hosting services.
1 GB
Starter Plan
$1.95
Per Month
1 GB Disk Space
25 GB Bandwidth
Unlimited Add-on or Parked Domains
Unlimited Email Accounts
Unlimited MySQL Databases
Unlimited FTP Accounts
2 GB
Preferred Plan
$3.95
Per Month
2 GB Disk Space
50 GB Bandwidth
Unlimited Add-on or Parked Domains
Unlimited Email Accounts
Unlimited MySQL Databases
Unlimited FTP Accounts
5 GB
Advanced Plan
$9.95
Per Month
5 GB Disk Space
125 GB Bandwidth
Unlimited Add-on or Parked Domains
Unlimited Email Accounts
Unlimited MySQL Databases
Unlimited FTP Accounts
10 GB
Business Plan
$18.95
Per Month
10 GB Disk Space
250 GB Bandwidth
Unlimited Add-on or Parked Domains
Unlimited Email Accounts
Unlimited MySQL Databases
Unlimited FTP Accounts
20 GB
Starter Plan
$37.95
Per Month
20 GB Disk Space
500 GB Bandwidth
Unlimited Add-on or Parked Domains
Unlimited Email Accounts
Unlimited MySQL Databases
Unlimited FTP Accounts
40 GB
Preferred Plan
$75.95
Per Month
40 GB Disk Space
1000 GB Bandwidth
Unlimited Add-on or Parked Domains
Unlimited Email Accounts
Unlimited MySQL Databases
Unlimited FTP Accounts
60 GB
Advanced Plan
$112.95
Per Month
60 GB Disk Space
1500 GB Bandwidth
Unlimited Add-on or Parked Domains
Unlimited Email Accounts
Unlimited MySQL Databases
Unlimited FTP Accounts
80 GB
Business Plan
$150.95
Per Month
80 GB Disk Space
2000 GB Bandwidth
Unlimited Add-on or Parked Domains
Unlimited Email Accounts
Unlimited MySQL Databases
Unlimited FTP Accounts